Making parking even easier and more convenient
Now it's even easier to operate your TrendVario car stacker with our new 'Park and Smile Air' app.
Leaving your car to open the gate or call your space is a thing of the past with the app. It uses bluetooth technology to automatically open gates to access your car parking space with your iPhone or iPad.  You can call your space and open or close the gates from the comfort of your car.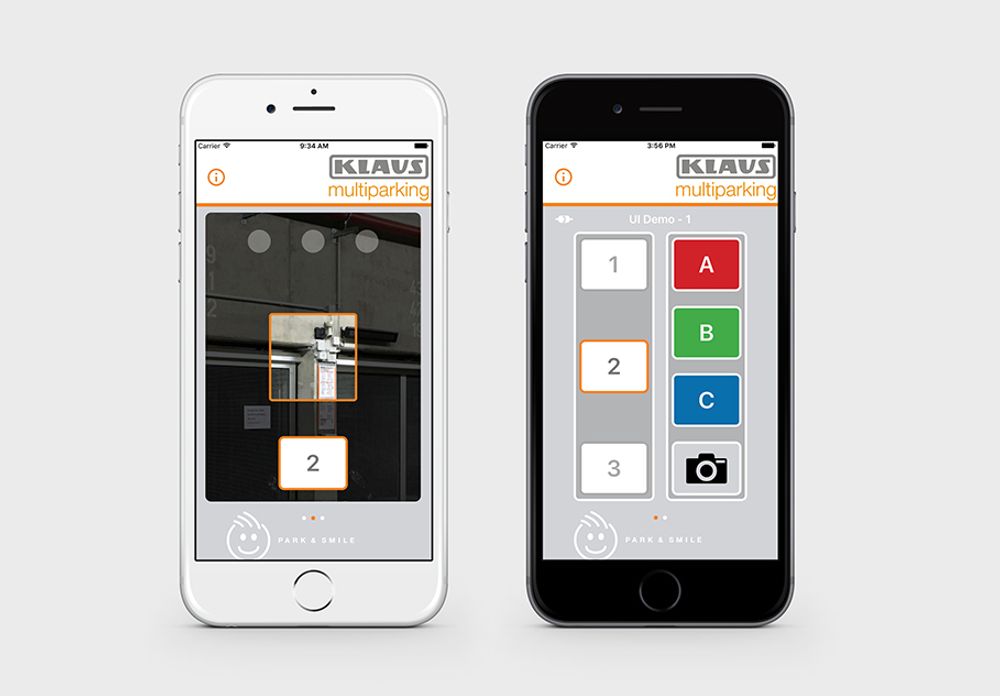 How does the app work?
Simply follow these steps to get started:
enable Bluetooth on your phone
download the iOS app, "Park & Smile Air" for free and launch the app
scan your QR tag given to you by KLAUS to register your parking space allocation
once set up, follow the app prompts to retrieve or call your platform space.
make sure you are within the parking system vicinity in order for the app to work
complete the process by closing electrical gate
Tip: leave your key tag in your car in case you forget your phone or its battery is low
What parking systems does it work on?
The app is compatible with any KLAUS TrendVario car stacker with automated gates with a Bluetooth optional accessory added. The QR code will be supplied by KLAUS to set up the automated process.
How do I know if my car stacker is compatible with the app?
Contact your property manager or call us and we can let you know if your car stacker is compatible.
What models are compatible with the app?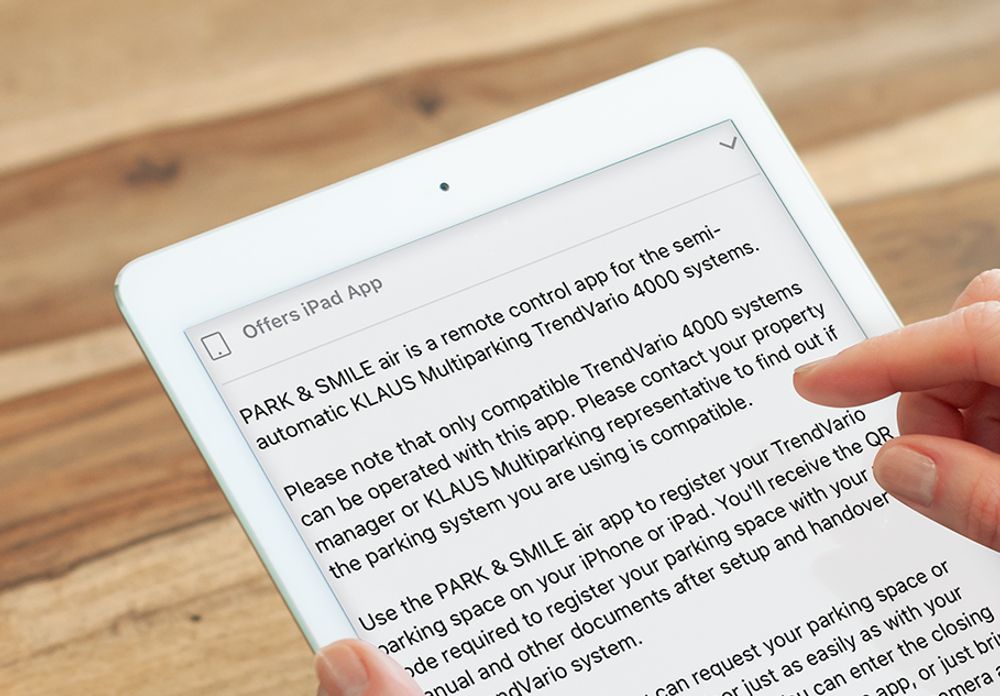 The app requires:
iPhone 4S or later
iPad 3rd gen or later
iPod touch 5th gen or later
iOS 8.2 or later
With family sharing connected, up to six family members can use the app.
To get started with the app, download it from the app store.