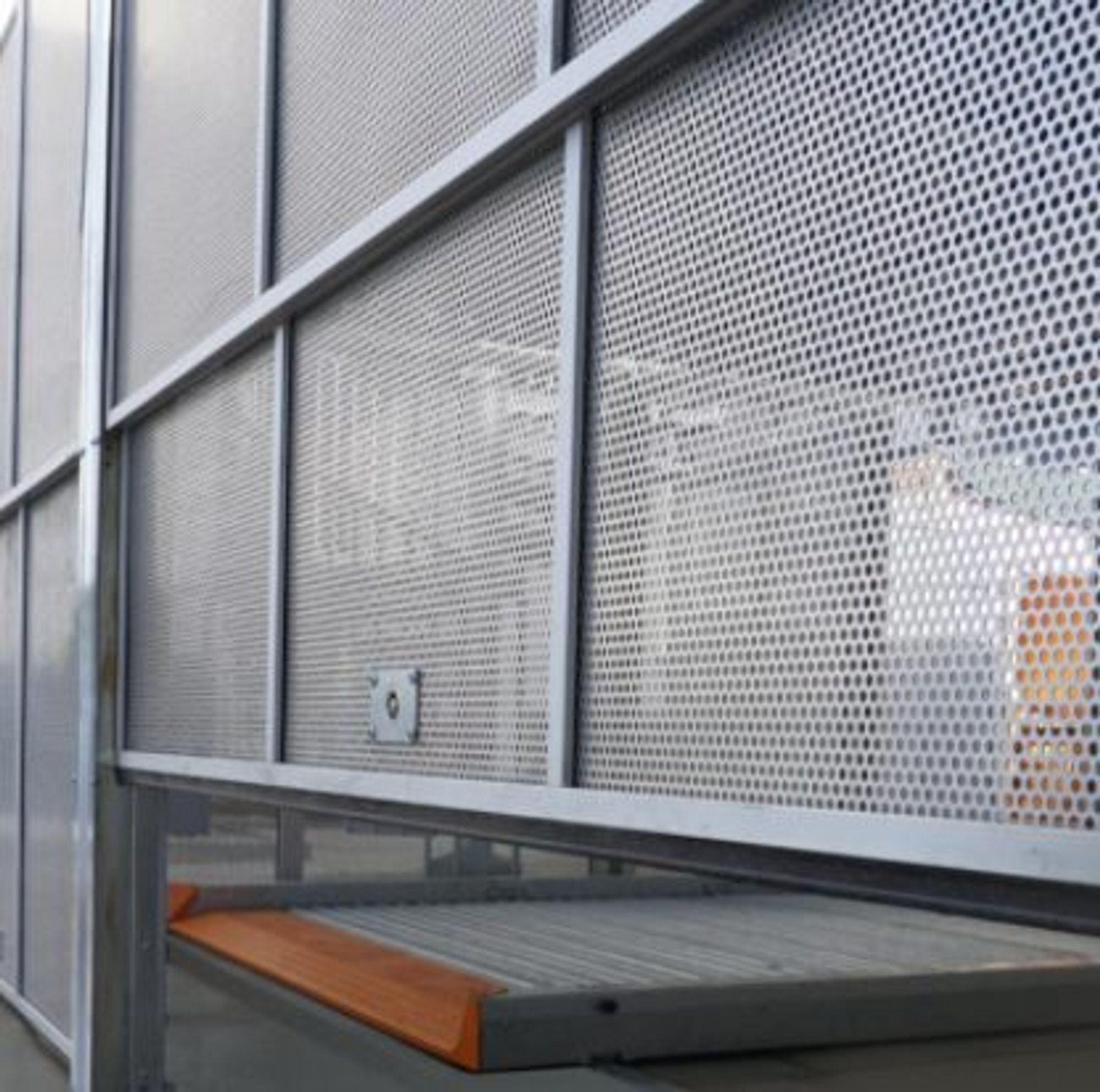 The TrendVario 6000 series also sets a new benchmark in another area – in another world
first, KLAUS Multiparking has succeeded in creating a semi-automatic parking system as
a self-contained unit with an integrated vertical gate.
For this purpose KLAUS Multiparking has developed the new aluminium "KLAUS-V-Gate".
And since this is firmly anchored to the parking system, no on-site gate solutions are necessary. "This simplifies and accelerates the processes immensely," explains Managing Director Norbert Fäßler, who is also responsible for the Technology and Development division at KLAUS Multiparking.
Perforated aluminium plate
Type:
Thickness 1.5 mm, RV 5/8
E6/EV1, anodised layer
thickness approx. 20 µm
Ventilation cross-section
of the panelling approx. 30%