MasterVario R3
The shelf systems are similar to a high-bay warehouse and have a further axis of movement opposite the tower system. Shelving systems are therefore particularly suitable for narrow and long terraces and buildings. The shelving system can also be executed above ground, underground or as a combination of both variants.
MasterVario R3C and R3L
The MasterVario R3 shelving system has the same flexible features as the Tower system, but has a further advantage: an additional axis of movement of the shelf operating unit allows up to ten vehicles to be arranged one behind the other. In this case, the grids can be implemented in a simple, double or even triple manner. Up to 30 parking spaces are possible per park level. Even with this fully automatic parking system, a parking space number of maximum 50 – 60 vehicles per system/transfer cabin must not be exceeded in order to continue to allow fast access times. The type MasterVario R3 is the right choice if you have an elongated plot. From standard cars to SUVs – the MasterVario R3 recognises the height of your vehicle and finds the appropriate parking space. In addition to standard passenger car dimensions and standard passenger car weights, special solutions are also available on request. An individual project adaptation is, of course, possible in many cases.
Project Documents
TECHNICAL INFORMATION – MASTERVARIO (394KB)
QUESTIONNAIRE – FULLY AUTOMATIC SYSTEMS (24KB)
DATA SHEET – MASTERVARIO R3L (2MB)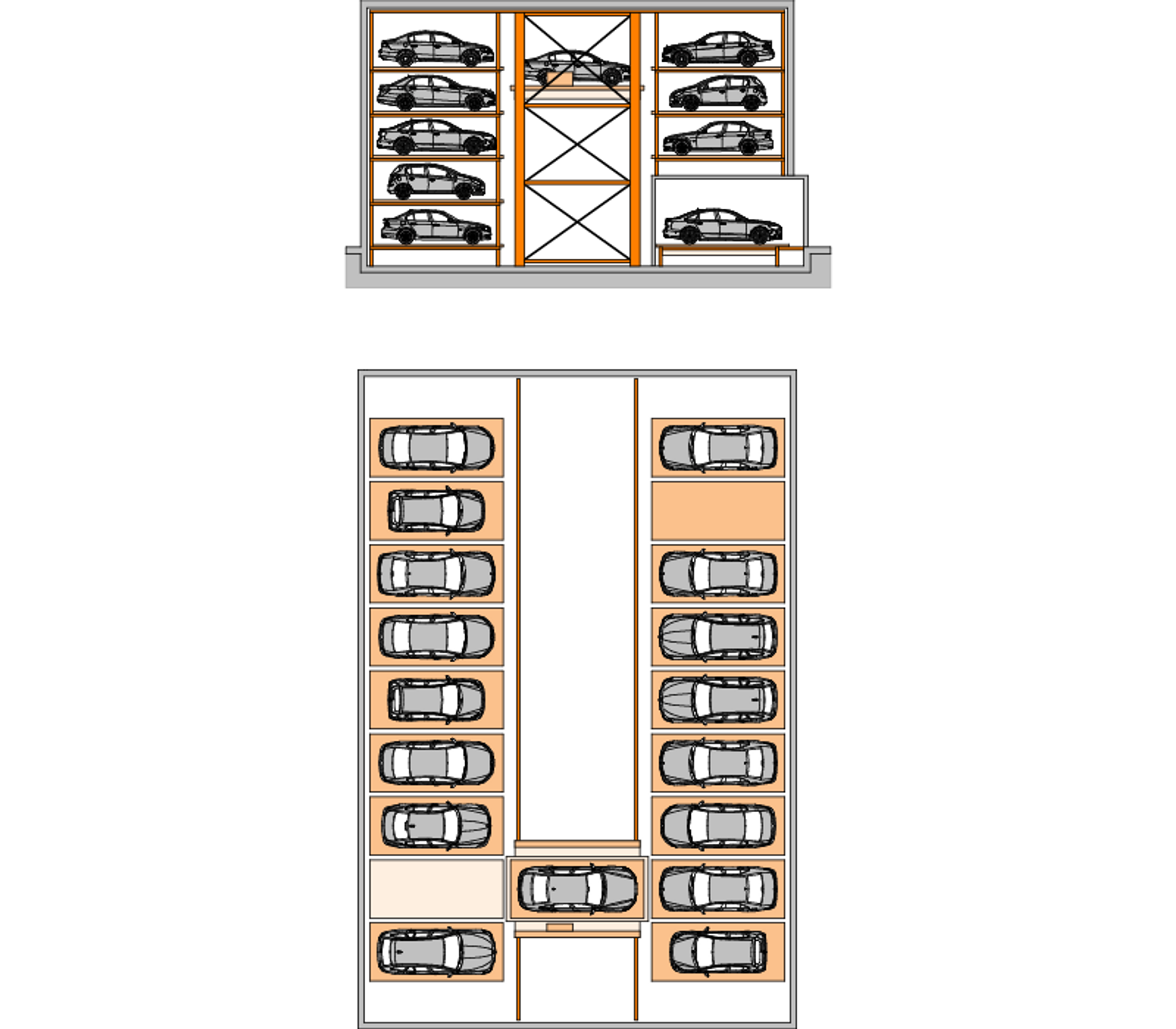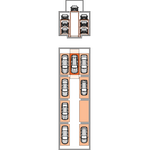 Fully-Automatic Parking Systems
Always a Premium Solution