Car stackers are becoming increasingly popular in Australia due to their stylish technology, space saving functionality and impressive features. Still, choosing car stackers for your next development is a big decision. There's plenty of factors to consider. Here's our top five reasons why you should consider car stackers in your next development project.
Car Stacker Benefit #1: Budget Savings
Planning and estimating a budget for car parking spaces can be stressful. You must meet the requirements of the council for car parking spaces and at the same time, balance a budget that's part of a complex broader project.
Car stackers help you achieve the required number of car spaces and often help save on total build costs by creating more space for additional dwellings or other property features. Also, the reduction in ancillary costs such as lighting, signage and access costs can help cut the total bill.
Traditional parking wastes too much space, resulting in unnecessary cost. We provide private parking systems that meets the council requirements. Often, car stackers cost less than excavating another basement to meet the required number of car parking spaces.
Car Stacker Benefit #2: Optimising Space
When compared to traditional parking spaces, KLAUS parking systems achieve two potential benefits:
more spaces in a your current allocated space
the same number of spaces in a smaller space
So, whichever option you choose, you are saving space and that's always a winner..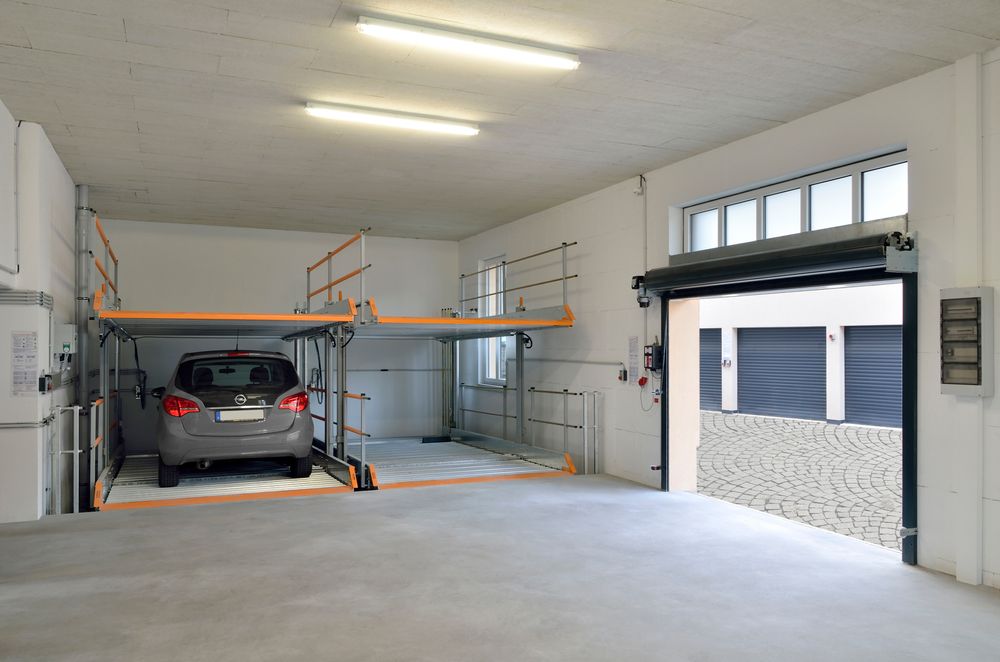 Car Stacker Benefit: #3 Safety
Our products comply with Australian Standards, which are directly derived from the European Standards. In other words, we have considered every situation to ensure our systems are completely safe. Not to mention, we only provide our systems to be used privately. This means we only hand out keys to users through induction process. The induction ensures that the car is correctly fitted to the space, and more importantly, the user knows how to safely use the technology. Safety underpins everything we do.
When it comes to protecting the safety of cars, our engineers have thought of everything. For example, the platforms are engineered so that any leakages from other cars are cascaded through slits to drain underneath the stackers and away from other cars. Users' cars are kept safe from liquid deposits from other cars on other platforms.
Car Stacker Benefit #4: Quality
Our products are made the most exacting engineering standards in Germany, using the latest technology and materials. Our high quality structures are built to last with the right maintenance and service. We have installed car stackers in Europe decades ago that are still performing perfectly today.
We take great pride in the quality of our materials, technology, safety and workmanship, giving you and your users peace of mind when relying on our products.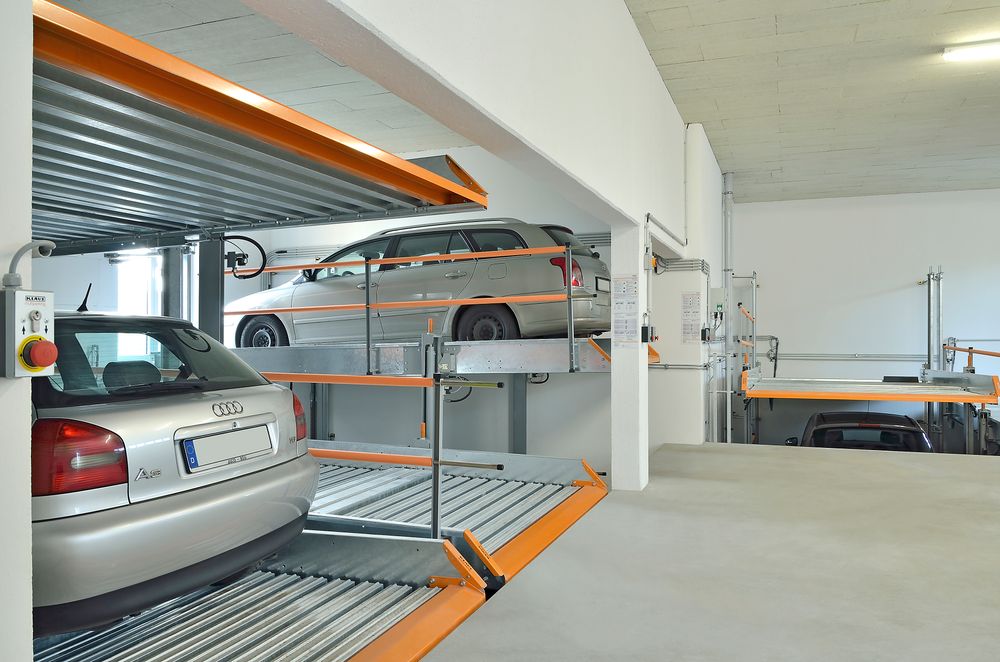 Car Stacker Benefit #5 Prestige
Having car stackers in your building will increase the value of your property. The state-of-the-art technology of the car stackers is highly valued by property buyers in the premium and luxury end of the market. The addition of car stackers can certainly add value to the total price of a property.
Want to chat to our experts about using car stackers in your next project? Contact us today and our friendly team will be able to help you.