KLAUS Germany was proud to participate in BAU 2019, the world's leading architecture trade fair. Held in January in very cold Munich, BAU's 2,250 exhibitors and attracted 250,000 visitors from all around the world.
The trade fair is enormous and each exhibitor presents a wonderful showcase of their products. KLAUS takes pride in putting together an amazing stand that:
demonstrates the latest technology in parking systems
is informative and user friendly
that is welcoming and eye-catching
The global car stacker market
Most of KLAUS' European competitors also attend. This gives us a chance to reflect on the market and our position within it.
We're proud to see that our commitment to R&D, quality design and manufacturing is market leading. Plus, our network of dealers and customers puts us at the forefront of parking system development around the globe.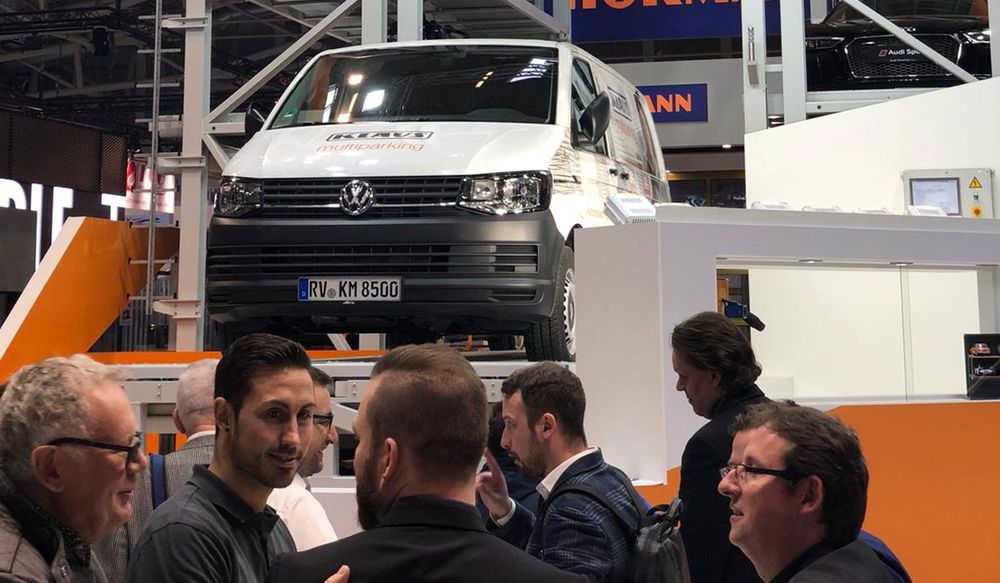 Connecting KLAUS teams
During BAU, our global team gets a rare chance to come together to share local market insights and troubleshoot challenges. It's always great to see old familiar faces and KLAUS are great hosts. KLAUS also invites its customers to be a part of the fun at BAU. So, if you find yourself in Munich in January 2021, trying to avoid the cold, come visit!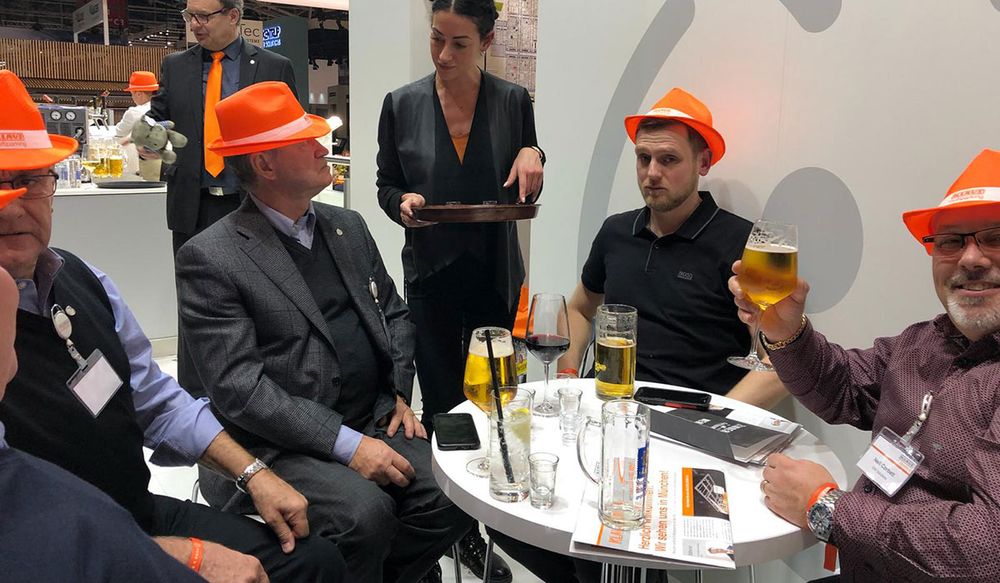 The latest car stacker technology
This year at BAU, KLAUS presented a fully automatic MasterVario R3C system on the stand. Visitors were impressed by the completely new technology for the vertical movement of the Storage and Retrieval Unit (RBG) of the MasterVario. This system was developed for a project in Helsinki where the aisle for the RBG was compromised by concrete beams overhead. The system needed to be able to pass under the beams and still park cars at high level. To accommodate this, the RBG has a scissor lift rather than the guiding columns and head frame to support the wire rope drive.
This system also has an added benefit. The overall length of the SRU aisle often does not need to be longer than the storage area. This could afford a greater density of cars at each level which may reduce the overall height of the parking system. Consequently, this limits basement depth, reduces construction costs and improves the construction schedule.
There's many other incremental changes that improves the installation, manufacturing and operation of our car stackers. They may not look obvious, but they contribute to the success of the project.
It never fails to impress that every year, KLAUS install and dismantle a fully automatic parking system within an exhibition hall in a very short time frame they have for the fair. No doubt 2021 will be just as impressive.
If you have a project that will benefit from this type of system, please do not hesitate to get in touch to discuss further.