Car stackers take centre stage! 
See our car stacker on
Grand Designs Australia
KLAUS was honoured to be featured in a recent episode of Grand Designs Australia. The Multibase U10 car stacker was a key component of a modern, stunning and slightly quirky family home in Elsternwick, Victoria.
To see our car stacker on Grand Designs Australia, watch the episode here. (KLAUS features at 33:45 )
The clients 
Lori and Maugan Bastone's home in Elsternwick was covered by a heritage overlay. Lori and Maugan's plan was to knock down the original dwelling and build their dream family home in its place. Council regulations required advance approval before the original home could be demolished. To gain approval, the new plans needed to acknowledge and fit with the heritage area and blend seamlessly into the neighbourhood. Among its many requirements, The Glen Eira Council stipulated two off street car parks be included in the plan. With a small block of only 350 square metres, a huge garage would have impeded many design elements. Installing an underground car stacker was the obvious solution.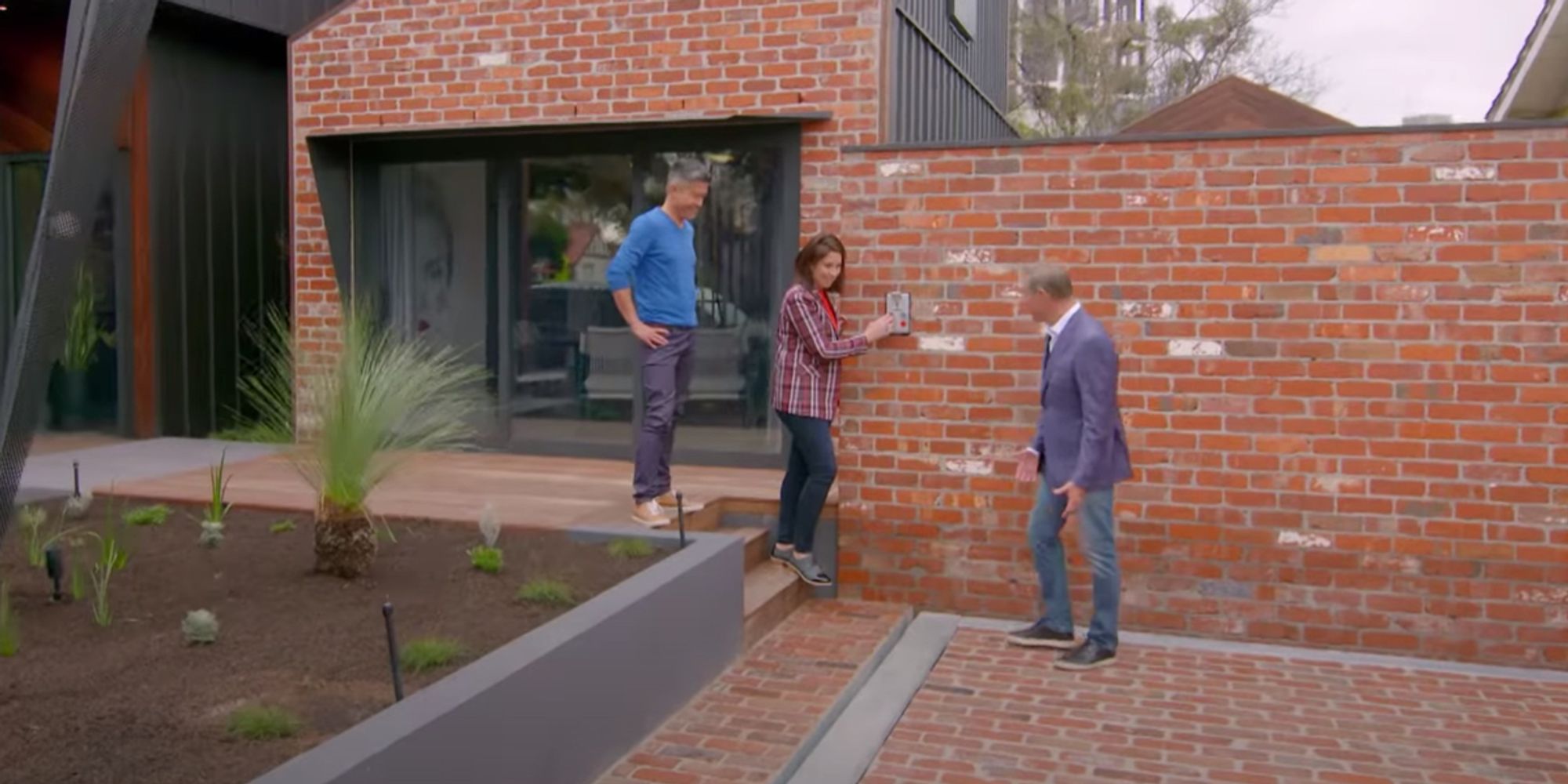 The Multibase U10 
The car stacker was built in Germany to exact specifications and fitted into a concrete pit. The roof of the stacker sits flush to the ground, allowing it to be driven on. As Grand Designs Australia host Peter Maddison demonstrates in the episode, you can even stand on the roof of the car stacker while it slowly reveals itself from the pit below. (We recommend against trying this for safety reasons.)
The car stacker provides extensive space-saving benefits, which were vital for this small inner-city site. It also provides excellent security for valuable cars, protecting them from weather, theft, fire and vandalism.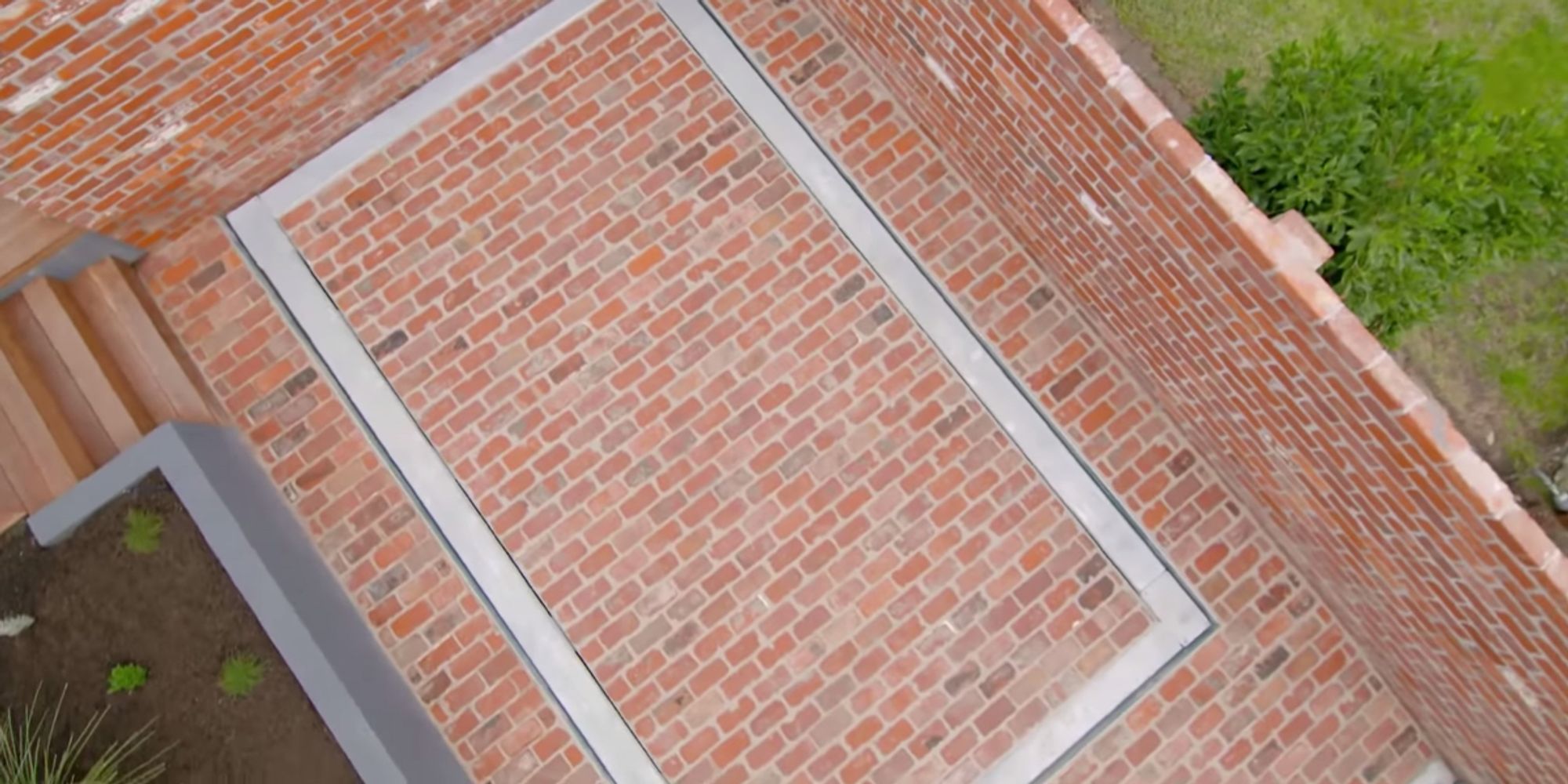 Extensive space savings allow for more design features
Without the need for an expansive garage, the car stacker gave Lori and Maugan more space in the front yard, which they used to showcase a stunning metal sculpture. 
Given the size of the site, we needed to be really smart about how we make the most of it,"
said Morgan. 
It's a really small site and some of these things we've gotta do now otherwise we'll never be able to do it, or it will cost ten times more,"
added Lori.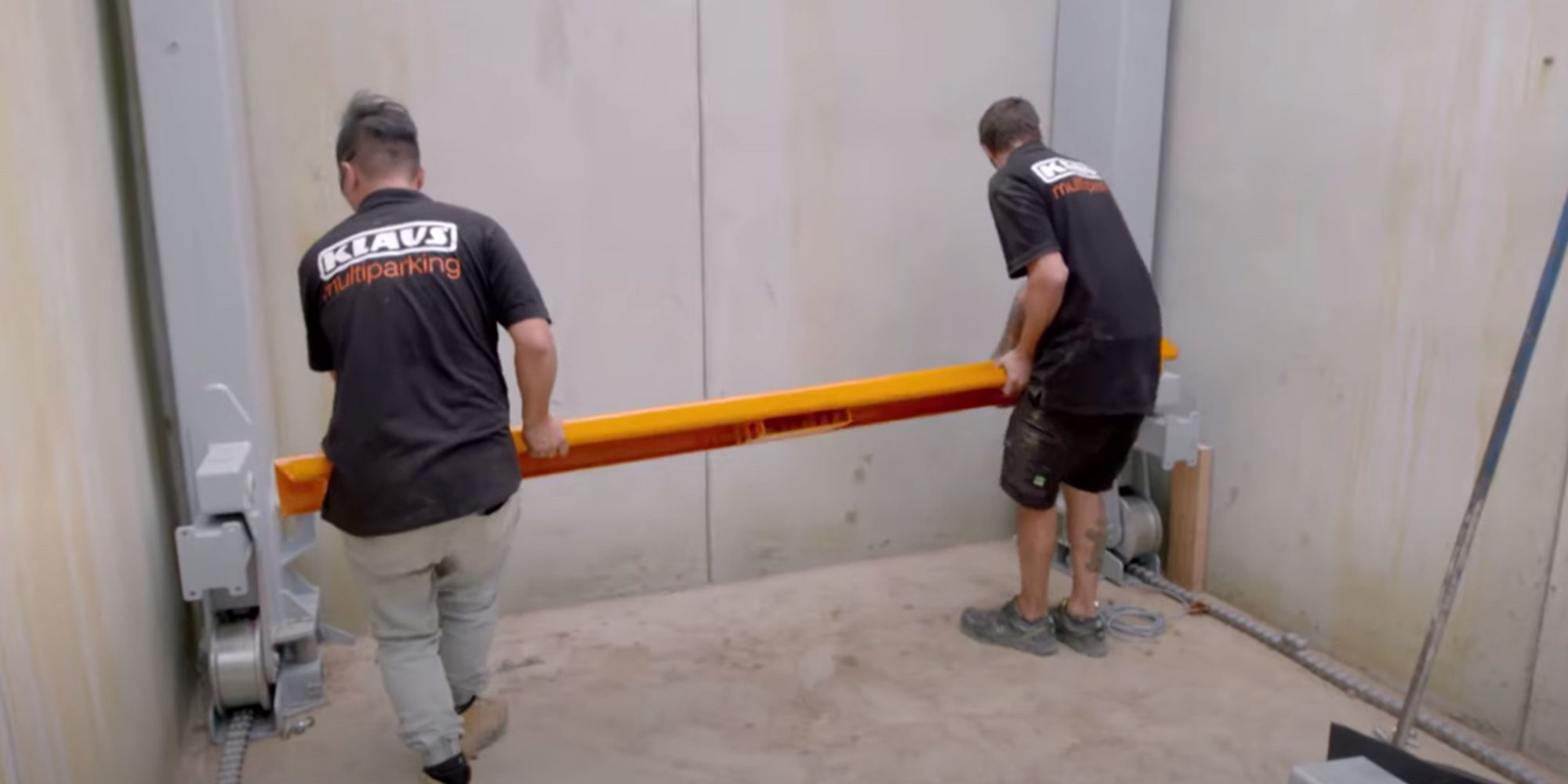 The outcome 
The car stacker was made to precise specifications, and despite a few tense moments during installation, the steel structure managed to fit perfectly into the concrete pit. 
Grand Designs Australia host Peter Maddison said,
'It's a fascinating piece of kit—it's a big kids' toy going in your front yard… a clever way to free up precious space. They've packed a lot of house into a compact block.'
'It's the way of the future,' concluded Maugan. 'Land is so expensive now. It was the only way to get two car parking spaces on the site. [The installation] is really exciting, it's the final part of the whole jigsaw. It's the tail end of something that's taken us so long to get to this point. It's emotional to see it go in.'.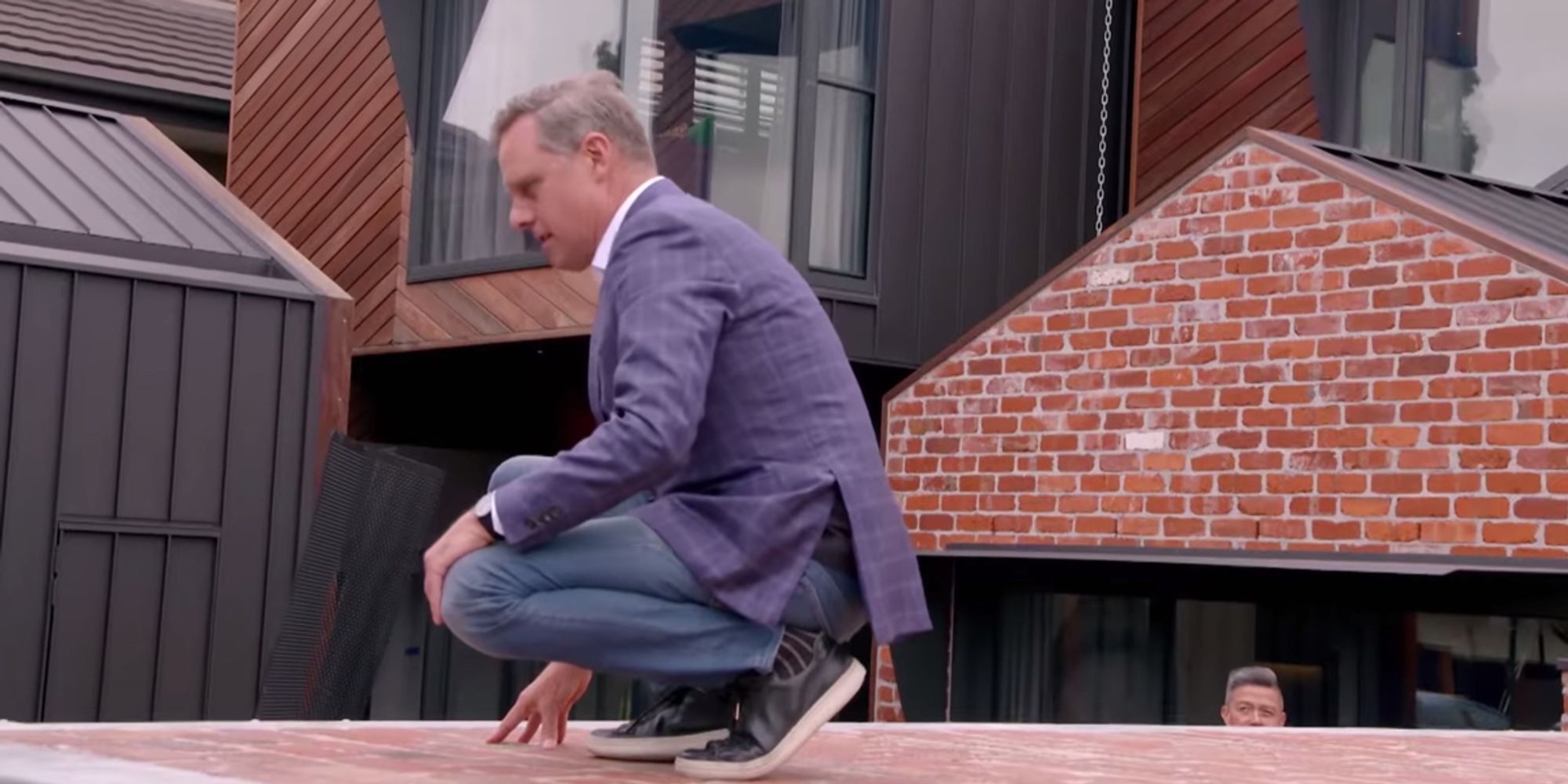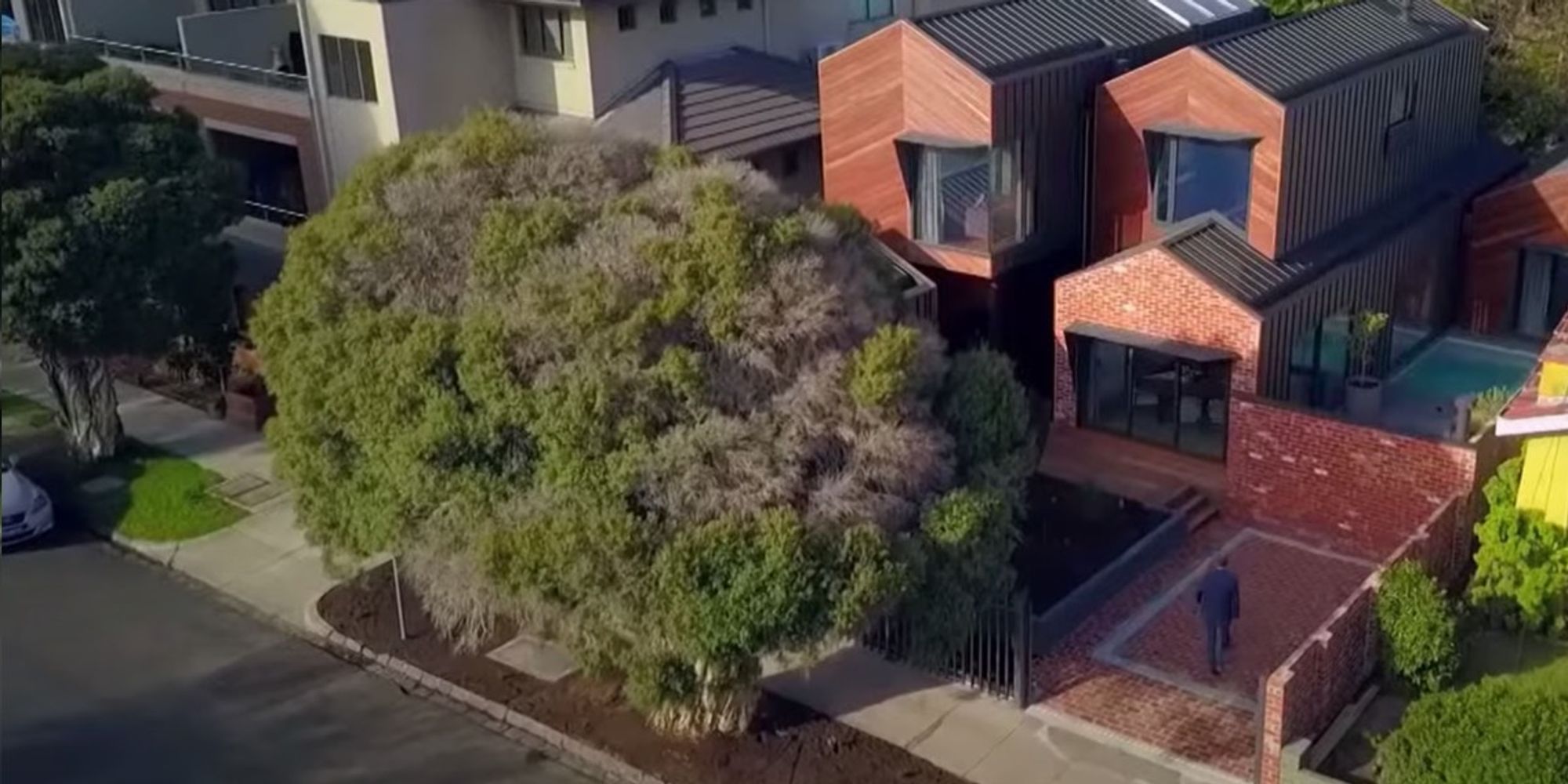 Want to maximise space on your property? 
Contact the friendly team at Klaus to discover what space-saving parking solutions are possible for your home.