We work with body corporates, real estate agents and owners to help them get the best out of their property's car stacker technology. More and more residential, government and office buildings are introducing car stacking technology to save space and improve building efficiency. So, many people working as body corporates, real estate agents and building and apartment owners have many questions that need answering.
If you're working with or living in a complex that features this impressive technology, please reference our handy frequently asked questions to learn more about it. Knowing the key features of the technology will help you educate tenants and users to make sure it's always used safely and security – and that's our number one priority.
Can any car fit into an allocated space?
No. Car stacking technology has height, weight, and length and width limitations. Therefore, different systems and even each individual space can only accommodate certain types of vehicles. For example, some car stackers can't be used for larger, four wheel drive or SUV vehicles. That's why it's essential to have an induction for each car space, and only use the space for the car that has been specifically fitted to it.
Each space is carrying extremely heavy weights – tonnes – so it's important to ensure that it can safely carry that weight. Never park a car in a car stacker if it has not been fitted to the space with an induction first.
Do you have contacts for owners or real estate agents using your car stacking technology?
Unfortunately we only deal with the body corporate for each site where our car stacker technology is located. We have a contract with the body corporate on behalf of the owners' corporation to install and maintain our car stacking technology. We have no register of each individual apartment or office owner – or their real estate agents. If a user chooses not to complete an induction we are not in a position to make contact with them because we don't have access to their ownership records.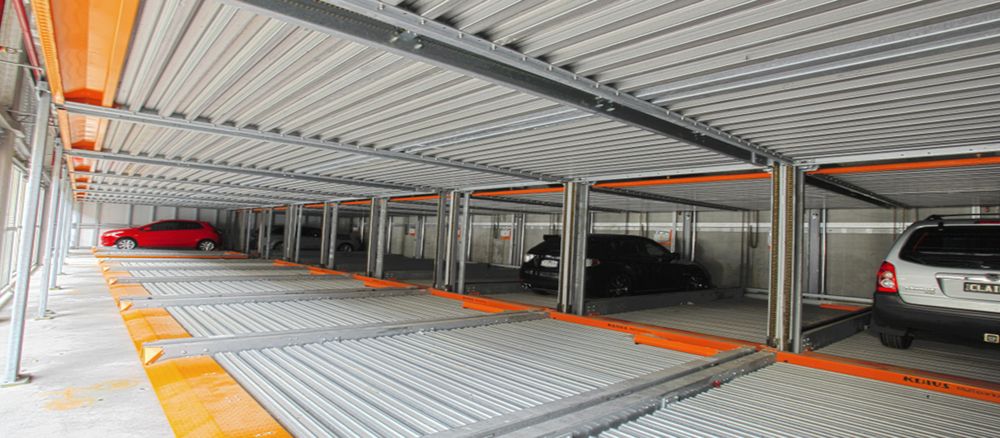 Can we contact you if there is a problem with the car parking lot that uses your technology?
Certainly, if there is a problem with our technology, please contact us on 1300 4KLAUS (1300 455 287) and our friendly team will be able to help you.
However, if the problem is not related to our technology we are unable to help. If users are parking illegally or there is any other misconduct, please approach your real estate agent, landlord or body corporate.
How do we get replacement keys (FOBs or remotes) if they are lost?
Each car space comes with one set of keys, one key or remote per car space. Each key is programmed for that individual space and system. Due to the complexity and sophistication of the security technology involved in our car stackers, we do not keep spare copies locally. Each replacement key and remote is ordered via our manufacturers in Germany and waiting times and replacement fees apply. Therefore, we strongly recommend that estate agents ensure that tenants or owners return keys if anyone moves out or sells the property, rather than going to the trouble and expense of getting a replacement key or remote.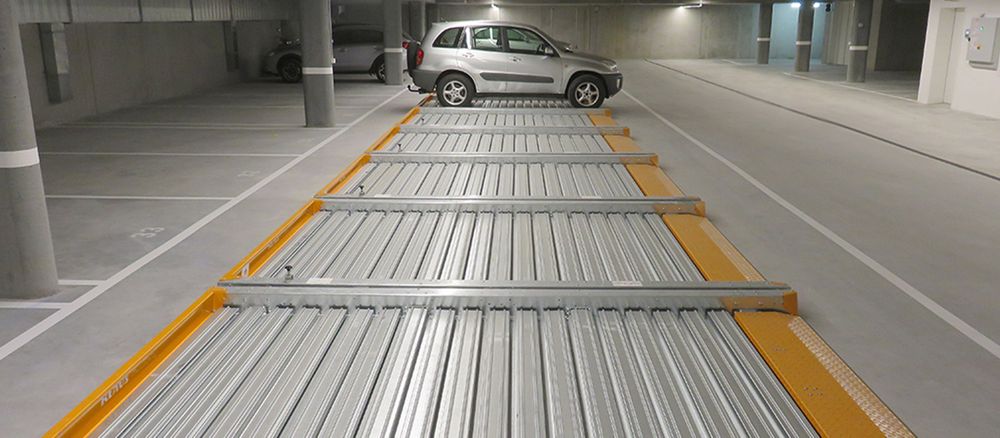 Can users choose their preferred allocated space?
If properties are on title, we must by law follow the allocations set out in the registered plan of subdivision.
If properties are not on title, the allocation of spaces is up to the owners' corporation or body corporation to arrange a fair and reasonable allocation of spaces.
Can two owners arrange a swap of parking spaces?
If two owners decide to swap a space, this needs to be organised through their body corporate and both owners need to provide written consent for the swap arrangement. Before parking cars, any owners arranging a swap must arrange an induction to ensure that their car is safely fitted to their new space, and induction fees may be applicable. Even if the cars are the same shape, make or model, an induction is required to ensure it is safely fitted to the new car space.
Got any more questions? Contact us for a chat with our friendly team and we will be ready to help you.