BY: Daniel Balacich
It can be tempting for owners of car stacking solutions to save costs by using third party maintenance and repairs. However builders, developers and body corporate owners risk the safety of their car stacker users when they opt against factory backed maintenance and parts.
While a discounted service package from a third-party may seem attractive in the short-term, the lack of access to software, genuine parts and factory-backed training can result in system failures, premature wearing of parts and even danger to users.
Risks of using third party parts and services include:
voiding of the warranty
system failures
premature wearing of parts
incompatible parts weakening the entire structure
lack of product safety testing
no guarantee of reliability or safety
Of course, car stackers are carrying extremely heavy weights, so when these vulnerable components are part of your car stacker, the risk of accidents is considerable. It is possible that poor quality parts installed in a car stacker could cause serious injury.
We're strict about this because safety matters
We offer both standard and premium service agreements, with rates and benefits suited to projects of all sizes. Regardless of the service package, we offer premium benefits such as five year warranty, 24 hour telephone support, priority response times, and access to genuine Klaus GmbH parts and accessories. It's important to us to do all we can to ensure our products are well maintained to keep them functioning in top condition and our users safe.
All KLAUS Multiparking products are engineered and manufactured to the highest of standards, and over our 60 year company history we have perfected our structural designs and components to make user safety our primary aim. Non-genuine components have not undergone the years of vigorous reliability testing and there is no way of being able to guarantee their reliability or safety.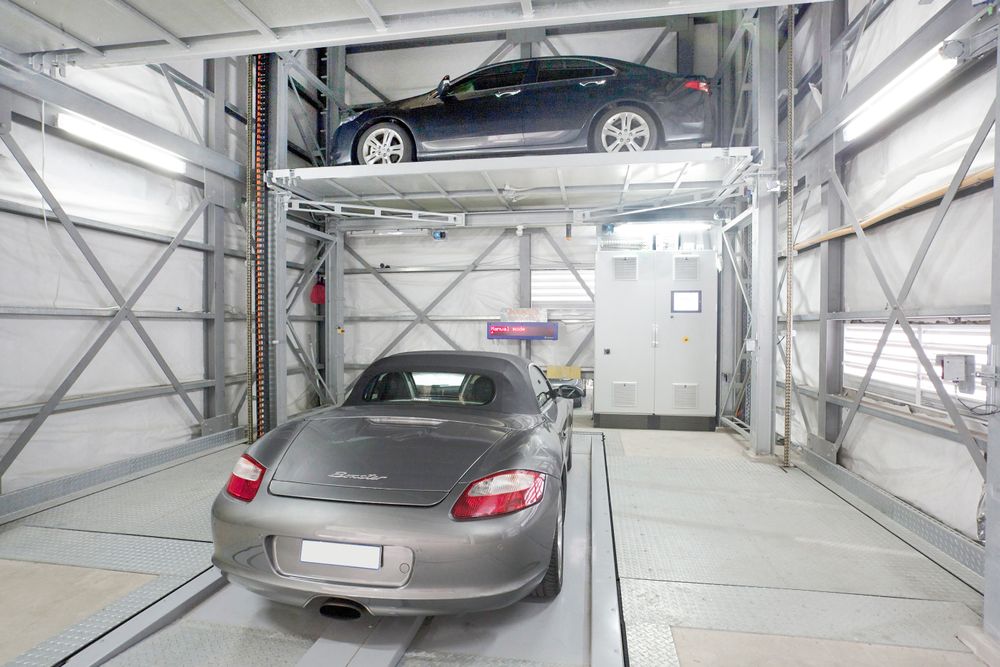 Our policy on modifications
Structural load-bearing components of KLAUS systems must not be modified in any way by the client or a third-party, as doing so could potentially lead to a catastrophic failure of the parking system, and potentially endanger users. As user safety is always at the forefront of our operations, we will never alter, modify, or locally manufacture any structural components of our parking systems without the strict guidance and consent of our parent company Klaus GmbH, based in Germany. All structural components are manufactured in-house at the KLAUS production facility in Aitrach, Germany, meaning every last detail of the manufacturing process is monitored by the team of dedicated engineers and staff.
For more information on servicing and preventative maintenance, please contact our dedicated service staff on 1300 4 KLAUS (1300 455 287).