Quality is essential in car stackers. We offer solutions that maximise space, use the
latest German technology, and don't let the end user down with maintenance issues.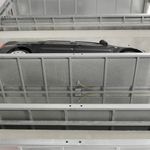 Thousands of developers across the world choose KLAUS for our combination of quality manufacturing with simple, yet great looking design and year-round reliability.
Working with KLAUS, you get access to our team of in-house architecturally-trained designers to integrate the car parking into the plans. We work with the builders to deliver during the build process. After installation, you can trust us to ensure seamless operation and maintenance of the technology for ultimate ease of use by the customer.
Car stacking is a big investment, and our systems offer the greatest return on investment, and the space saved can be reclaimed as lettable floor space.