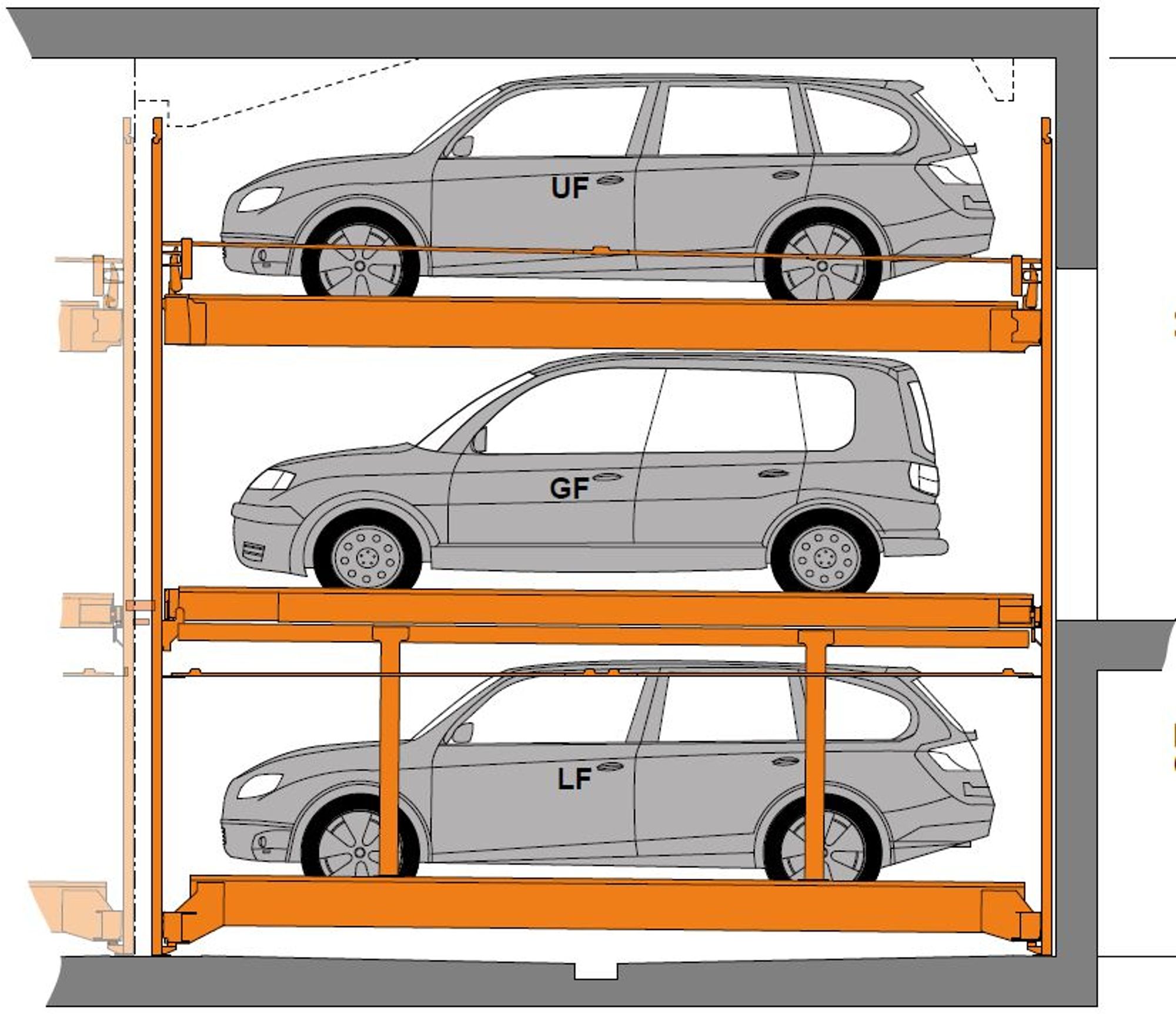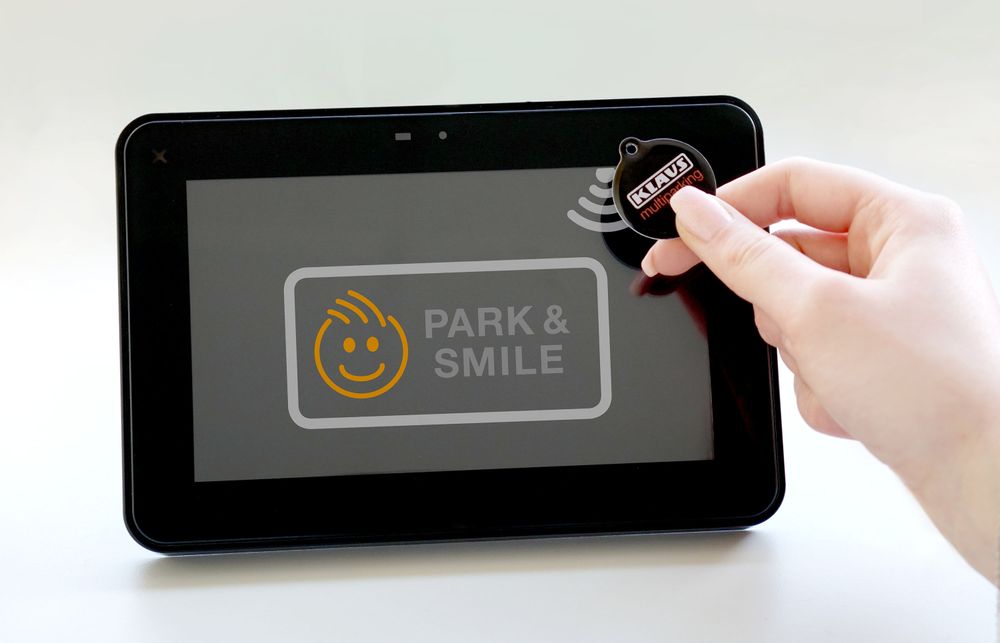 The premium semi-automatic parking system with 3 parking levels can be combined with other TrendVario models.The TrendVario 6300+ can be driven through, which means it can be easily combined with the TrendVario 6100, 6200+ and 6300 , as well as the 6100+ and 6300+ (which can also be driven through), as an additional row of parking. As no second access lane is required, this sort of combined parking system enables you to have even more parking spaces within the same floor area.The entrance to the TrendVario 6300+ is at ground level. Unlike the other models, the system accommodates three vehicles one above the other, and the parking spaces are moved vertically and horizontally: down into the pit or up to the third parking level. This means that they accommodate more cars within the same floor area.
The requested parking space is automatically moved into position.
For maximum operating safety, the access level is secured from the entire system by gates.This also protects the vehicles from theft and vandalism.
The semi-automatic parking system offers up to 29 parking spaces in total.
Project Documents