The new TrendVario 6000 car parking system creates up to 50% more parking spaces with flexible features and even more customisation options
World-first new TrendVario 6000 system creates up to 50% more car parking spaces.
With the ability to create up to 50% more car parking spaces, the new TrendVario 6000 semi-automatic car stacker is the cutting edge in car parking solutions. The new generation of the TrendVario range has been redefined by KLAUS' expert engineers to create even more benefits for architects, property developers and builders.
A parking space revolution
The TrendVario engineers have achieved an absolute quantum leap in with the TrendVario 6000. It includes a freely configurable modular system that can be completely driven on, even in the pit. This opens up new possibilities for urban construction projects because the available parking spaces can now be more efficient than ever before.
New five centimetre grid
Whether in multi-storey residential or commercial construction, investors and project managers alike can look forward to a new dimension of planning freedom. The new TrendVario 6000 series means that KLAUS Multiparking is the only supplier in the world to offer variable parking-space heights in five centimetre increments. The maximum vehicle height is 2.2 metres and the maximum weight is 3.0 tonnes.
Height can vary up to 15 centimetres across three levels. Depending on the structural situation, just a few centimeters can influence the feasibility of a car space. The added flexibility means that car spaces can be added in spaces that were previously impossible.

A fully integrated vertical gate
In another world first, the TrendVario 6000 series is a semi-automatic parking system as a self-contained unit with an integrated vertical gate. The new KLAUS-V-Gate is firmly anchored to the parking system, meaning no on-site gate solutions are required. 
Production time halved
With far fewer components than previous products, the production time is reduced. We can now deliver much faster than before, and therefore react flexibly to enquiries and work within tighter construction timeframes.
Fully digital
In terms of digital technology, the new TrendVario generation also plays in the Champions League. The systems are BUS controlled and intelligent; they carry out self-diagnostics and can be easily integrated into smart-home environments. It goes without saying that electric vehicles can also be charged in the TrendVario system 6000, if required.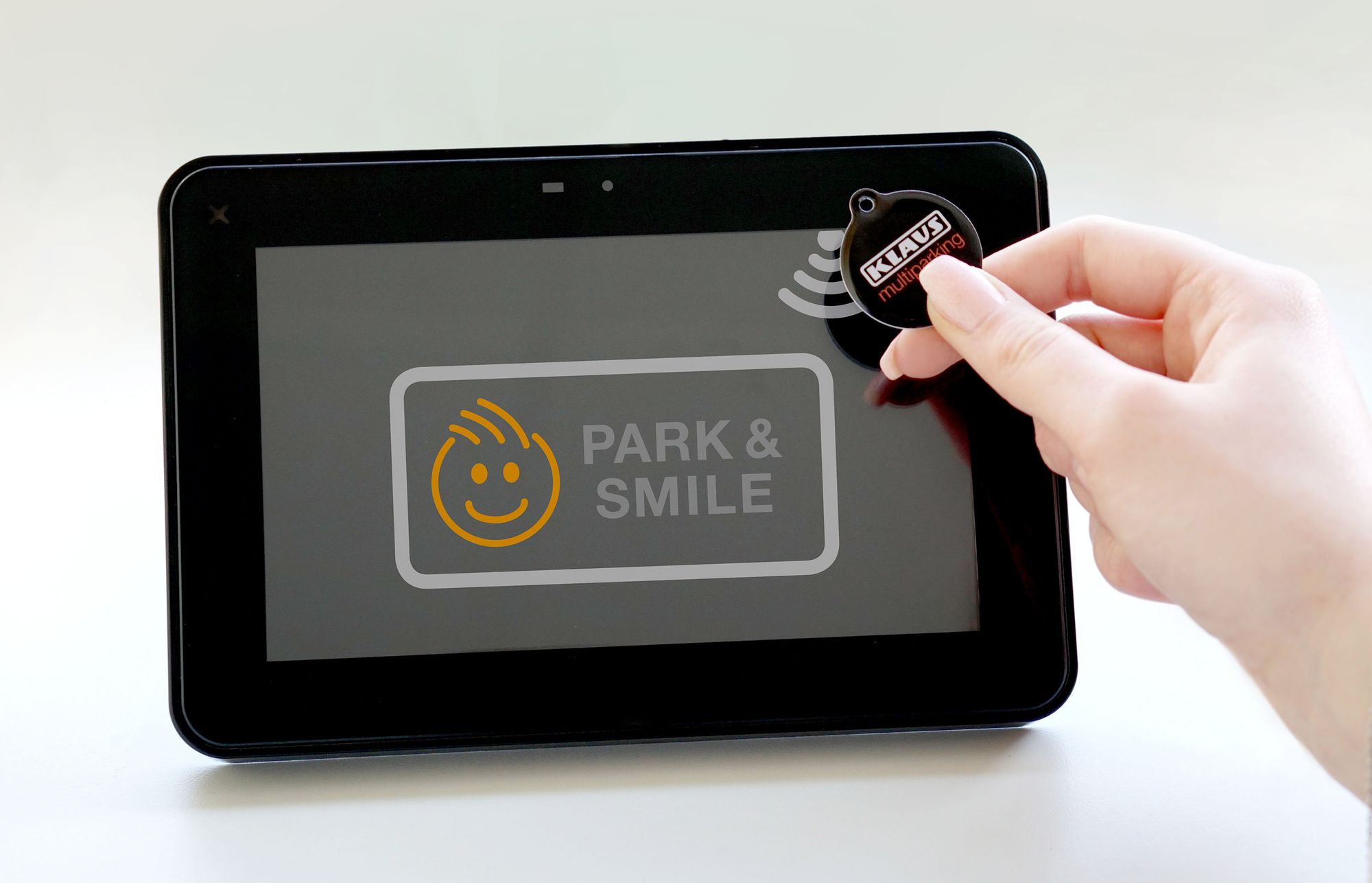 The new TrendVario series 6000 at a glance
Models: TrendVario 6100, 6200+ (with two levels each) and TrendVario 6300 (three levels)
The 6100 and 6300 systems are also available in the respective "+" version – drive through systems
NEW: Drive-though stacker is possible a stacker with pit
Combination: All systems can be freely combined with each other

No additional access lanes allowing four rows to be situated one behind the other (a world first)

Standard Gates: aluminum KLAUS-V-Gate is fully anchored to the system; no additional space required
Technology: BUS controlled intelligent technology carries out self-diagnosis and can be integrated into smart home environments (activate your car stacker while you leave the front door)

Custom heights: five cm grids and height variation of 15 cm 

E-Vehicles: Each space can be built to accommodate charging of electric vehicles

Optional platforms finishes: AluLongLife and EasyWalk

BikeSafe accessories allow bicycles or motorbikes to be parked on the platform